Born to Age   •   December 8, 2016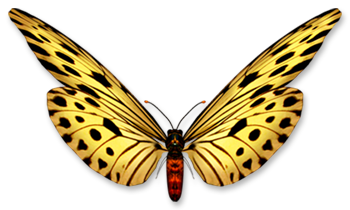 Excerpts from "I Ching for Wise Living and Aging" by Willie Norup
Be Positive
As you live and age, consciously direct your creativity to positive ends, and you will be a source of joy, help, and inspiration to others. Demonstrate kindness, tolerance, and gentleness, and be sensitive to the feelings of others. Meet them halfway by creating 'win-win' opportunities.
Use your creative energy to pursue endeavors that will be useful, inspiring, and contribute to the well-being of the world around you. Trust your intuition. Stay clear of negative thoughts. Be passionate about what is truly important to you, and people will be drawn in to help you. Provided your goals are worthy and good for the whole, and not merely selfish, the coming period of time will bring success, profit, and insight. Your future will be a life of sweet liberation and possibilities for fulfilling your potential and seeing in perspective that life is precious.
Dive Into Challenges
As you live and age, new situations in life provide challenges to help you learn and grow. Expect and embrace surprises and challenges with an open mind. Remember that everyone started as a beginner. Accept that whatever happens is meant to happen, and learn from it. Keep a positive attitude, and make the most of today.
Be open-minded and prepared to change direction to avoid steps that could turn out to be mistakes. It is never too late to start over. Most creative successes are preceded by a few educational failures. With positive thinking, energy, and enthusiasm, dive into the unknown. What is beyond the horizon might give you fulfillment and perhaps a new lease on life. If you do not try, you will never know. Have realistic expectations about what you can accomplish, and keep on doing your best. Look at every new day as a precious gift full of opportunities.
Avoid Wasting Your Life
In the afternoon of life, some people pass their time, day after day, without meaningful purpose, being concerned only with the physical changes that occur and waiting for life to end. Conscious living and aging, on the other hand, gives you a wonderful opportunity to succeed in life by intentionally using your wisdom, skills, and compassion to be of service to others.
Take this time to enjoy the present and to nourish and strengthen yourself so you can take advantage of future opportunities. Take time to dream about what you would like to see happening in your life. If you sincerely expect to succeed, it is more likely that you will encounter synchronistic events leading to the right opportunities. The second half of life is a period of freedom and newfound possibilities. It is about finding a comfortable balance between too fast and too slow, too much and too little. If there is too much of something, look for ways to add the excess where there is too little. Go with the flow, and keep going until you find the point of harmonious equilibrium.
Be realistic and accept the inevitable changes in life. Maintain your self-confidence without boasting or showing off. Measure yourself not against others but against your own performance. Practice modesty and doing good with no expectations of pay back, and people will cooperate with you.
If things go badly for you, keep your balance and accept whatever happens as a learning opportunity. Look for opportunities to transform the situation into something better by applying your strength and intuitive wisdom. Your positive energy will eventually come back to you.
Questions/Comments for Willie Norup can be emailed to: two4art@comcast.com "I Ching for Wise Living & Aging " can be found on Amazon.com