Born to Age   •   March 8, 2016
By Nancy Hoffman, a practicing geriatric psychologist located in Benicia, CA.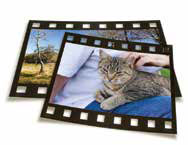 Start with easy questions about childhood and early years. When and where were you born? Have you heard stories about the day you were born? Who were you named for and why? What holidays did your family celebrate and how?
Then focus on the adult years : everyday life, relationships, children, education, career, health, travel, etc..
Finally, ask about the deeper meaning of a life: What are the biggest changes you've seen in the world in your lifetime? What do you most regret doing or not doing and why? What were your dreams for your life and did they become part of your reality? What is your favorite memory and why? What was the most difficult time in your life and how did you cope? Who has had the most influence on you? Do you think you have had an influence on others? What is your philosophy of life? How do you cope with the many changes that come with aging? How would you like to be remembered?
Practice active listening. Listen carefully, reflect on what is being said, and ask respectful questions.