Born to Age   •   August 13, 2018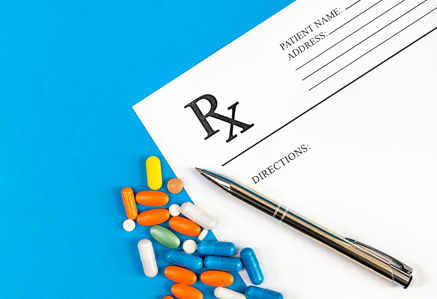 Government agencies, retail pharmacies, drug manufacturers, and non-profit organizations offer a wide variety of programs with different kinds of benefits. One may be right for you.
The resources listed are provided as a convenience to the public and do not constitute all drug discount programs currently available to consumers. The California State Board of Pharmacy makes no guarantees or recommendations regarding individual organizations or the resources they provide.
Prescription Drug Co-Payment Program
PAF Co-Pay Relief (CPR) provides direct financial assistance to qualified patients, assisting them with prescription drug co-payments their insurance requires relative to their diagnosis. CPR call counselors work directly with the patient as well as with the provider of care to obtain necessary medical, insurance and income information to advance the application in an expeditious manner.
https://www.copays.org/
Patient Advocate Foundation
Co-Pay Relief Program
421 Butler Farm Road
Hampton, Virginia 23666
Toll-Free 1-866-512-3861
Fax: 757-952-0119
Patient Access Network Foundation
The PAN Foundation offers over 60 disease-specific assistance programs to help patients pay for their out-of-pocket costs, such as deductibles, co-pays and coinsurance, travel expenses and health insurance premiums.
https://panfoundation.org/index.php/en/
PAN Foundation
Phone: 1-866-316-7263
Fax: 1-866-316-7261
HealthWell Foundation
The HealthWell Foundation is a leading non-profit dedicated to improving access to care for America's underinsured. When health insurance is not enough, they fill the gap by assisting with copays, premiums, deductibles and out-of-pocket expenses.
https://www.healthwellfoundation.org/
HealthWell Foundation
P.O. Box 220410
Chantilly, VA 20153-0410
Headquarters
20440 Century Blvd., Suite 250
Germantown, MD 20874
Hours: M-F 9am-5pm EST
Phone: (800) 675-8416
Fax: (800) 282-7692
Prescription Drug Discount Program for California Medicare Recipients
California Department of Health Care Services
(916) 552-9714
California Medicare recipients can pay Medi-Cal prices (plus 15 cents per prescription) for their prescription drugs. There are no forms to fill out, and you do not need to be a Medi-Cal recipient. Display your Medicare card at the pharmacy counter and ask for the Medi-Cal discount. The discount will depend on the medication. You must pay out-of-pocket when filling the prescription, and the discount cannot be applied to other discounts or combined with any insurance coverage.
Medicare Part D Prescription Drug Coverage / Medicare Advantage Plans
Centers for Medicare and Medicaid Services (CMS)
(800) 633-4227
www.medicare.gov/pdphome.asp
Medicare prescription drug coverage is insurance coverage for brand-name and generic prescription drugs at participating pharmacies. Everyone with Medicare is eligible for coverage regardless of income, resources, or health status. To get Medicare prescription drug coverage, you must join a Medicare prescription drug plan or join a Medicare Advantage Plan or other Medicare Health Plan offering drug coverage. Monthly premiums and co-payments vary by plan.
Social Security Prescription Drug Assistance
U.S. Social Security Administration
(800) 772-1213
www.socialsecurity.gov
If you have limited resources and income, you may qualify for extra help to pay for prescription drug coverage. The extra help could be worth up to $4,000 per year by paying for all or most prescription drug co-payments, monthly premiums, and annual deductibles. Eligibility depends on your income and the value of your savings, investments and real estate (other than your home). If married, Social Security will need this information from your spouse as well.